Civil Engineer in Lancaster, CA
Fielden Engineering Group has been the premier engineering consultant in Lancaster, Palmdale, Quarts Hill, and Los Angeles County, CA and surrounding cities since 1990. Our highly trained team specializes in both structural engineering and land planning, with an emphasis on varying commercial, residential and industrial products. Whatever civil engineering needs you may have, we're here to offer the highest quality solutions.
The Standalone Leader for Civil Engineering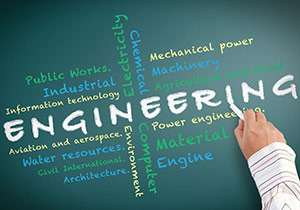 Engineering the right building takes a team of dedicated professionals, coupled with the knowledge and experience needed to produce a product that's highly functional and aesthetically unique. From public facilities to private commercial buildings, residential homes to industrial manufacturing spaces, Fielden Engineering Group has been the leading civil engineer in Lancaster, CA for more than two decades. Our dedication to providing the very best products, in conjunction with our expansive service offerings, has made us the superior choice for clients seeking engineering perfection throughout. We're with you every step of the way, from surveying your land, to designing the perfect structure, to facilitating the final build.
What makes Fielden Engineering Group a design-build leader in our industry is our ability to help you conceptualize your engineering project in its entirety. Our professionals will survey the land where your building is to be constructed, create CAD designs to accommodate all of your facility's needs, provide quality drafting services to expedite the design-build process and secure any conditional use permits that may be required to move the project forward. With our entire team at your disposal in any capacity, it's no wonder we're the top civil engineer in Lancaster, CA. Contact us today!
Fielden Engineering Group has been a Licensed Professional Engineer (RCE) in the state of California since 1980, license #RCE31660.
We are a proud member of the Better Business Bureau.
We Provide professional engineering consulting for Lancaster and surrounding cities, up to 50 miles away.
Our services are available in residential, commercial and industrial capacities.
We are fully insured for your benefit.